Wanted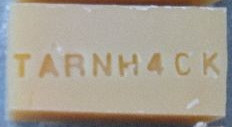 From Tarnh4ck With Love
Here's a list of stuff we'd like to see. If you have it, please tell us!
walkie talkies
electric cable
power plugs
video projectors
recording gear (NOw: 2 autonomy recorders + 2 rpi stream-recorders) -> If you have another recoder bring to audiodoc-radio space ;)
RadioFM portable - For listen noisy streamings
...